Available within 30 minutes if you are between Punaauia and Papeete

At your disposal 24 hours a day and 7 days a week

We can realize all your requests, contact us for any further information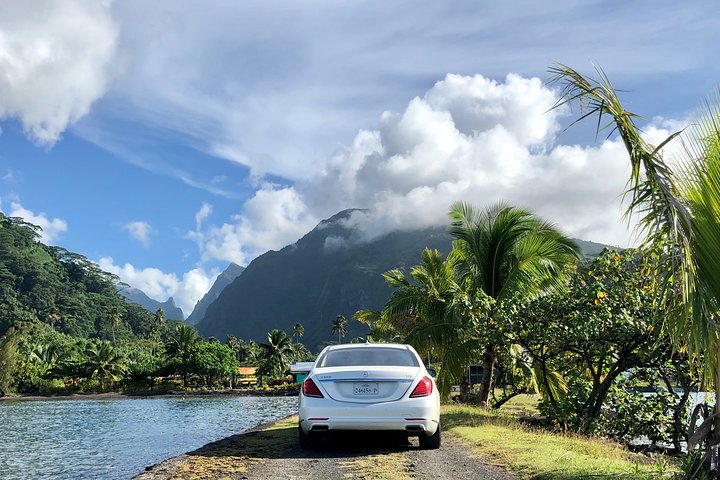 Full day tour around the Island
Unique limousine service. Typical tour as your driver ! Bespoke program. Complete tour to discover Tahaiti and its beautiful peninsula. Beautiful sensations guaranteed
from 600$ /570€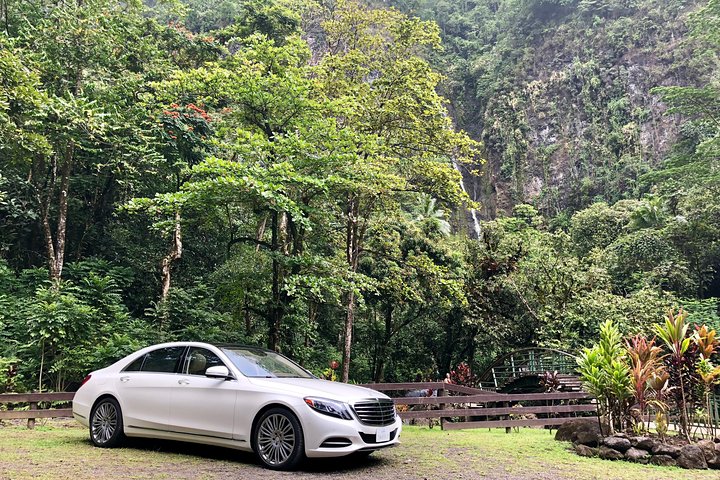 Half day private tour East Coast
For those who don't have time for the full day tour. Discover the best place on the east coast. Papeete market, blower hole, and the 3 waterfalls. Guaranteed moment of escape and total change of scenery
from 450$/430€
Half day private tour West Coast
For those who don't have enough time to take a complete tour of the island, visit the most beautiful tourist sites in Tahiti such as the Papeete market, the Carlton beach, the magnificent Mara'a caves, the international golf course of Papara and its coconut grove and the water garden of Vaipahi.
from 450$/430€
Tour Of The Island Of Tahiti And The Presqu'île WITH Private Taxi Boat Trip (Teahupoo)
Visit the island and its peninsula. Stops at various tourist sites (pointe venus, trou du souffleur, the 3 waterfalls, the botanical garden, the Maraa caves, the water gardens of Vaipahi) but also the mythical surf wave at Teahupoo aboard a taxi boat .
Thrills guaranteed!!!
from $850/€800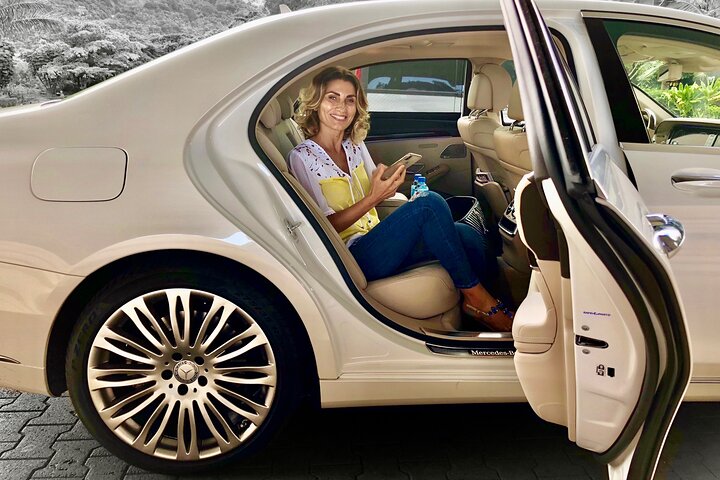 Private transfer from the airport to Tahiti Peninsula
Transfer with private driver to reach the peninsula of Tahiti > taravao, tautira or teahupo'o.
Air-conditioned vehicle, comfort and space
bottles of water and magazines available
from $320/€300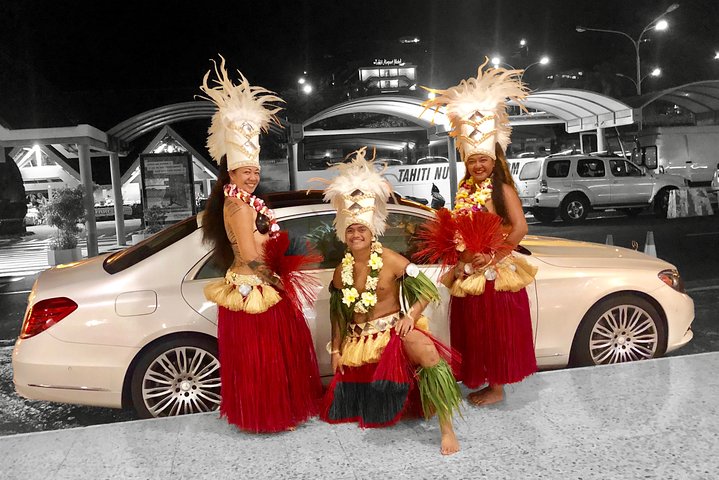 Transfer Airport, Hotels, Guesthouses, Ferry within a radius of 18 km
Quality and reliable vip service. Spacious, comfortable and air-conditioned vehicle
bottles of water, sweets and magazines available
flower necklaces for arrivals
shell necklaces for departures
from $120 / €115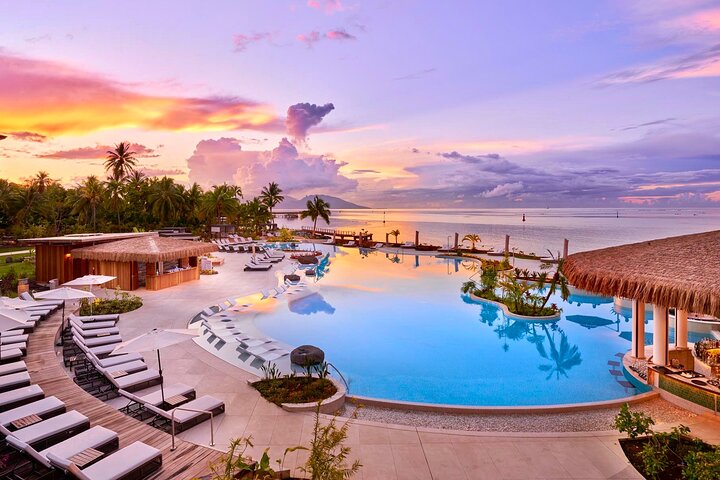 Tahiti Round Trip Transfer with Cocktails and Sunset
Come and drink a delicious cocktail, champagne, glass of wine, local beers in a very beautiful place, facing the island of Moorea or facing the ocean while admiring a magnificent sunset.
Drinks are the responsibility of the customers
from $350 / €330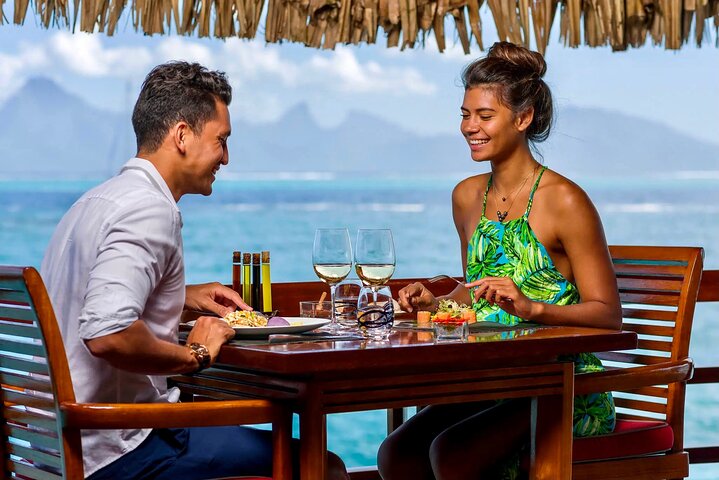 Transport for lunch or dinner around Papeete
LUNCH OR DINNER IS THE RESPONSIBILITY OF THE CUSTOMER You will be taken to the restaurant, snack bar or trailer (Food Trucks) of your choice. The choice of the place for your lunch or your dinner can be proposed by your Driver or by yourself. Discover Polynesian cuisine with all its flavors… The mythical raw fish with coconut milk, Chinese raw fish, red or white tuna tartars, tuna carpaccio, sashimi with homemade sauces, sushi, Mahi-Mahi with vanilla sauce and so many other delicious dishes!! Take your taste buds on a journey in an idyllic and wonderful setting Bon appétit
from $250 /€240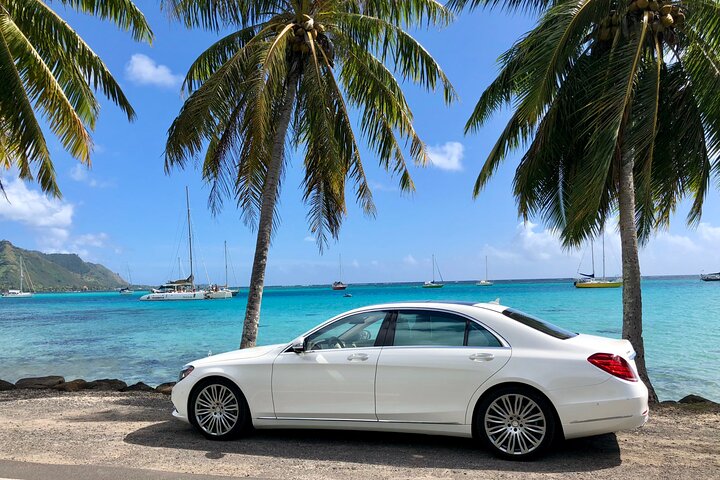 Tour of the island of Moorea from Papeete, round trip ferry crossing
To spend a wonderful day departing from Papeete and going on a private tour of the island of Moorea.
from 1 070$ / 1 000€